Our Qualifications
CS Concrete is a licensed C-8 Commercial & Industrial Concrete contractor with over 40 years of experience in concrete construction. We specialize in all aspects of concrete construction from the ground up. Our skills and expertise reach far beyond preparing, placement and finishing. Our crews provide excellent service in installing reinforcement, forming, and operating machinery, and we ensure a long-lasting structure built to codes and standards.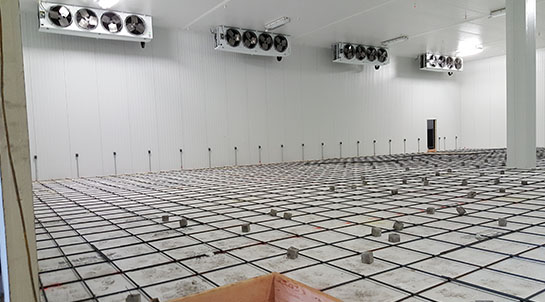 Flatwork: sidewalks, driveways, curbs, gutters, patios, stamped decorative concrete.
Landscape: bio-swale planers, flow throw planters, above ground planters.
Demolition: saw cutting, core drilling, hot and cold Asphalt patching..
Trenching for underground plumbing
Flushed or raised insulated freezer floors
New equipment pads
Foundations: spread footings, continuous footings, matte foundation, retaining walls concrete piers.
Slabs: slab on grade, slab on metal deck, depressed slabs, rat or sub-slabs.
Concrete Tilt Walls and Roofs: tilt up, CMU, elevator/ escalator pits, loading docks and forklift ramps, water tanks.