Adaptable Fabrication
At Cold Storage Manufacturing, we are able to manufacture doors and trim in-house. We manufacture the following door types: cooler and freezer personnel doors, horizontal sliding doors and bi-parting doors. We are able to manufacture doors in nearly any specifications—just give our office a call for pricing and limitations! Our ability to manufacture doors and materials for any job allows us to eliminate double markups from other vendors and suppliers.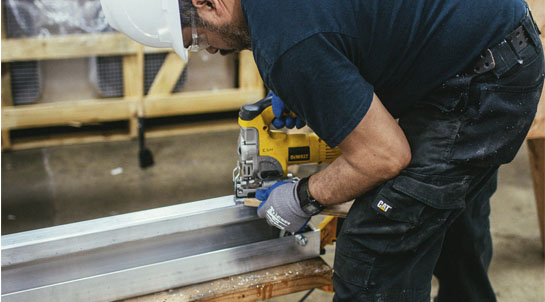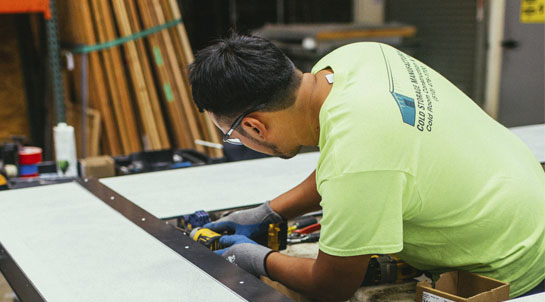 Doors Made to Perfection
Our doors are constructed using 3 ½" high-density urethane frames and are fabricated with a replaceable magnetic gasket, adjustable sweep gaskets and chrome plated hardware such as hinges, latches, and self-closers. Most of the doors we manufacture are replacement doors that can be customized with viewport windows and kick plates. We typically can put a quote together if we have a few dimensions and some photographs to look at. Most of our doors can be ready for delivery or installation in as little as a week.